FIRE & SMOKE DAMAGE RECONSTRUCTION
We understand a fire in your home or business can be stressful and devastating. Metro Construction and Remodeling is here to help. We provide high-quality reconstruction and remodeling services for properties that have suffered from fire or smoke damage. Our expert remodeling specialists can make it look like the damage never happened.
A property with extensive fire damage can include a weakened structure, as well as holes in the ceiling and roof. After the fire is out, emergency board-up and tarping services are needed to prevent additional damage and loss until property restoration can be finalized. Here at Metro Construction and Remodeling, we work quickly and efficiently so your life can get back to normal as soon as possible. We make sure the job is done right and within budget throughout all phases of the project. We have specialized training and experience with insurance claims and are experts in fire and smoke damage reconstruction.
We offer the following services: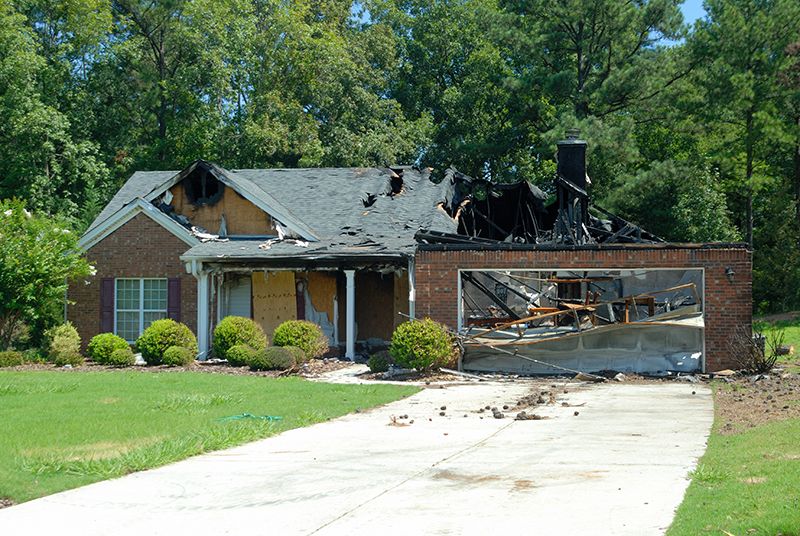 Residential construction/building
Commercial construction/building
Window installation
Home renovations
Wall work
Kitchen remodeling
Stucco and cement work
Flooring
Tile installation
Bathroom remodeling
Painting
If you try to do a property remodeling project on your own, the cost of mistakes can end up costing more than a good contractor. Save yourself from the risk of headaches and larger costs in the future—trust Metro Construction and Remodeling to help when you've experienced fire damage.
All of our work is performed by licensed, insured, and certified professionals. As construction and remodeling experts, we work with you through the process from start to finish and consider your input top priority. We work alongside you and your insurance company to provide you with timely and cost-effective repairs, modifications, and construction services for residential and commercial properties.
We've remodeled many homes and businesses over the years and have helped many people remodel their property after damage from fire and smoke. When you experience a disaster, call Metro Construction and Remodeling. Contact us today.